Timeline by year
---
Go back to: Continuities
1910s

1930s

1950s

1960s

1970s

1980s

1990s

2000s

2010s

2020s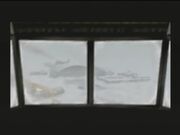 1969 was a common year starting on a Wednesday.
February
Umbrella Pharmaceuticals biologist Dr. Alexander Ashford, 6th Earl Ashford orders the construction of the Antarctic Base, an isolated facility for both the t-Virus Project and Project CODE:Veronica.[1]
April
The Kite Bros. Railway is officially opened for business. The subway currently only runs for one mile and has three stops.[2]
November
Construction concludes on the Antarctic Base.[1]
Sources