Hangar Keycards is a key item that can be found in Resident Evil 5. There are two keycard, "A" and "B" are blue and purple keycards inscribed with the TRICELL logo.
Purpose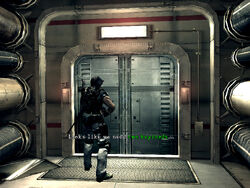 Both keycards are require to unlocked the exit inside the Engine Room which leads to the Hangar.
Location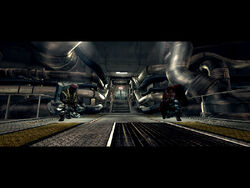 The keycards are carried by two Gatling Gun Majini. Player must defeated them both to obtain it.
Bibliography
Sources