| | |
| --- | --- |
| | This article does not cite any sources. (March 2022) |
Prime universe
(Capcom's primary storyline)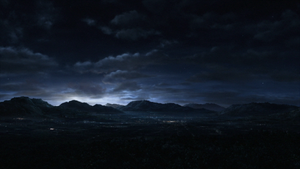 Harvardville (ハーバードヴィル?) was a city in the United States. Very much like Raccoon City, it had a population of 100,000 and housed a powerful bioresearch company, in this case WP Corporation.
History
Harvardville is known to have fallen into economic stagnation in the early 1990s. This changed thanks to the arrival of the WP Corporation into the town. Though the pharmaceutical corporation greatly revived the town, it effectively transformed it into a closed community where citizens were reluctant to question company actions. In the years after the Raccoon City Destruction Incident, the WP Corporation designed the Air Dome Laboratory, a state-of-the-art facility designed to conduct vaccination research on dangerous microbes such as the t-Virus. Though its safety measures were made clear, the people of Harvardville became increasingly concerned with accusations of unethical research in India, resulting in an increase in policing in the city should protestors become more aggressive. In November 2005, Harvardville suffered a t-Virus outbreak at Harvardville Airport, a terrorist attack conducted by Curtis Miller, who went on to bomb the Air Dome facility before being killed.
Demographics
Harvardville was a small city with an estimated size of 100,000 in the 2000s.
Economy
The city was heavily financed by the WP Corporation, a pharmaceuticals company based in the United States. The economic prosperity in the town is correlated with this company's presence and financing, and citizens such as Senator Ron Davis are investors in this company. The city also features an airport, which transformed the city into a hub for air traffic.
Geography
Harvardville lies at the foot of a mountainous region, with isolated houses located higher up.
Sources