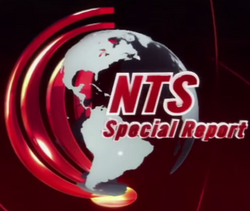 NTS was a news station that reported on various bioterrorist attacks. The news station was seen in Resident Evil: Revelations and its sequel, Revelations 2.
Broadcasts
In 2004, NTS played the threatening video back made by Il Veltro during the events of the Terragrigia Panic.
In 2005, they released a "Special Report" recounting the events of the Terragrigia Panic one year prior hosted by a female newsperson.
In 2013, during the massive bioterror attacks on Tall Oaks and Lanshiang, the same newswoman, now serving as an anchor reported on these events. Simultaneously, the news tickered at the bottom reported that the Vice President was sworn in after the death of American President Adam Benford during these attacks.
Sources
Community content is available under
CC-BY-SA
unless otherwise noted.