Pulse Grenades are a new type of weapon introduced in Resident Evil: Revelations. It is a hand-held explosive device that stuns all enemies within the blast radius. It can also be thrown underwater.
"Delivers a powerful high frequency pulse, causing temporary paralysis."

Gameplay
Edit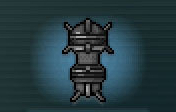 Once thrown, the Pulse Grenade explodes with a high frequency blast, stunning all nearby enemies. Enemies that have a stun animation, like the Hunter and the Ooze, can then be hit with a melee attack.
This weapon is of special note since it is the first weapon in the Resident Evil series that can be used underwater. When used underwater, it stuns enemies just like it would when used on land, however there is no melee attack that the player can do when underwater. Nevertheless, the Pulse Grenade is a vital tool when swimming through the flooded areas of the ships since enemies like the Sea Creepers and Globsters are much faster swimmers than the player.
items
Resident Evil: Revelations navigation · Items by game
Keys
Event items
Weapons
Custom Parts

Autoloader
Bind
Brass Knuckle
Burst
Capacity
Charge shot
Critical
Damage
Daze
Edge Runner
Enrage
Fire Rate
Infighter
L. Mag
Narrow
Outrage
Piercing
Reloader
Wide
Gluttony
Cornucopia
Bottomless Pouch
Aura of Strength
Medical Kit
Fertilizer
Ammo Magnet
Fangs
Boost
Metal Detector
Dehumanizer
Poisonous Lure
Hunting Gear
Giant Rabbit's Foot
Green Belt
Easy Hit
Cloak
Enrage
Rare Finder
BSAA
FBC
S.T.A.R.S.
Other

Maps
Other
Community content is available under
CC-BY-SA
unless otherwise noted.