Following the success of the original PlayStation edition of Resident Evil in 1996, Capcom expanded the game in a number of ports - one of those planned was for the Game Boy Color. In 1999, HotGen Studios, Ltd., a company in the United Kingdom, was selected by Capcom to port the game.
Development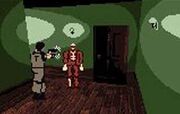 HotGen designed the game to be a direct-conversion of the PlayStation version following the same single-player paths as other versions with options to play as either Chris Redfield or Jill Valentine. New additions were also planned including a greater variety in enemies and the ability to disarm traps. A new save feature was also in development, removing the need for Ink Ribbons and finding save points.[1]
However, after sending the finished product to Capcom for evaluation, the company turned it away. Their official statement in 2000 claimed that they were "not confident that the product would have made both consumers and Capcom happy."[2]
Recovered prototypes
Since the game's cancellation, two cartridges containing the game's ROM dumps have been recovered. The second one found, "Cartridge 2", is an older version of the game.
"Cartridge 2" is considerably more buggy than the later "Cartridge 1". The codenames which appear onscreen are based upon the order they were purchased by the ROM dumper. Only Chris is playable in this build and the game is very incomplete for the most part compared to the "Cartridge 1" build.
Both versions end at the Lab Elevator, although elements from the final areas remain unfinished
Gallery
Cartridge 1
Cartridge 2
Videos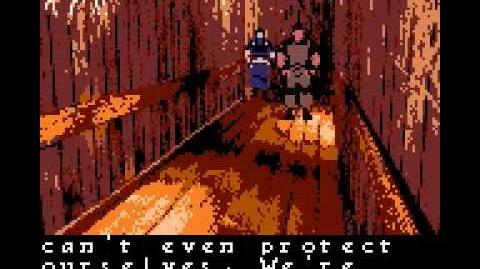 Further notes
It has been said recently that the full ROM for this game is available by one of the games developers. However the gentleman will sell the one of the two ROMs (one was given to Capcom) for US$2000. The website Assembler games has attained all the money. However, the community was given both ROMs, not just the first build.[3]
Sources
↑ Resident Evil (GBC) preview. IGN.
↑ Resident Evil Passes On. IGN.
↑ Error on call to Template:cite web: Parameters url and title must be specified. Assembler Games. Retrieved on XXXX-XX-XX.
Community content is available under
CC-BY-SA
unless otherwise noted.