Video Games
Upcoming
Latest

Scheduled release: 2021

Release dates: April 04, 2020

Major Titles
Non-Major Titles
Contents
Franchise
Lore
Game Content
Other Topics

- Content navigation
Did You Know?
...that according to Inside of BIO-HAZARD, 750 acres of woodland was destroyed by fire when the Arklay Laboratory exploded?
...that the script for 2002's scrapped "Castle" version of Resident Evil 4 was turned into Haunting Ground, with biotechnology replaced with alchemy?
Contributing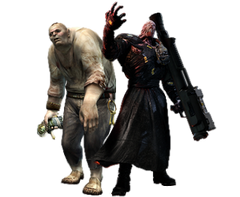 |}
Community content is available under
CC-BY-SA
unless otherwise noted.