Prime universe
(Capcom's primary storyline)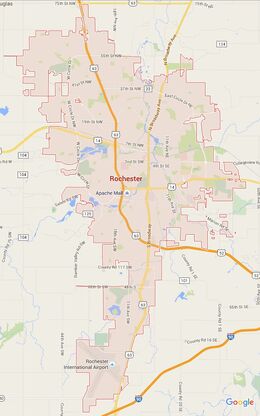 Rochester was an American city in the State of Minnesota. In 2005, a viral outbreak took place which was witnessed by BSAA advisor Rebecca Chambers.[1] Notably, the city is better known within the medical community for being home to the world famous nonprofit medical research facility, the Mayo Clinic.
Sources
See also
Harvardville - Another American city which experienced a viral outbreak in 2005.