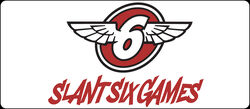 Slant Six Games was a Canadian video game developer founded in 2005. The company's name is derived from the 1959 Plymouth engine of the same name. Slant Six Games' studio was based in Vancouver, BC, Canada, and was the developer that had taken over Zipper Interactive in the SOCOM: U.S. Navy SEALs franchise. Slant Six Games had released three games published by Sony Computer Entertainment of America: SOCOM: Tactical Strike and SOCOM: Fireteam Bravo 3 for the PSP, and SOCOM: Confrontation for PS3.
They developed Resident Evil: Operation Raccoon City, which was released March 2012 for PlayStation 3 and Xbox 360, and PC. The game was not a commercial success.
In 2013, Slant Six had laid off the final remaining employees affiliated with the company and closed as a result.
Games
External links
Sources
Community content is available under
CC-BY-SA
unless otherwise noted.