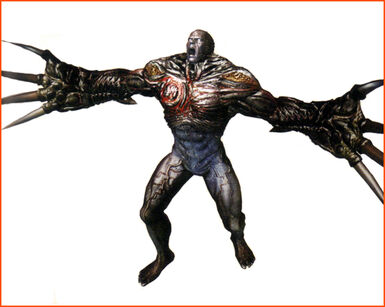 The T-103 series are modified clones of the Tyrant (T-002 Model). In terms of intelligence, they are as intelligent or almost as intelligent as the average human. Thanks to this feat of bio-engineering they are capable of receiving complex orders. For example, in September 1998, the T-00 received orders to kill everyone within the Raccoon Police Station and to obtain a G-Virus sample.
Community content is available under
CC-BY-SA
unless otherwise noted.