| | |
| --- | --- |
| Edit Count | This user has made 504 Edits to Resident Evil Wiki! |
About me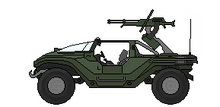 Hi, I am Blogger316, and I am a longtime fan of Resident Evil(Mainstream). I got not much to say except for how excited I am when stuff happens to people in the game when it isn't meant to, like arms going in through faces and out through feet for no apparent reason, or Saddler can't decide where to go when he attacks Ada, so he keeps spinning around.
History of Favorite Games Finished
I have played every Resident Evil game from PS1- XB1. That includes;
1, both Characters.
2, both Characters.
3, plus Mad jackal.
Survivor A rank.
Code veronica X.
Dino crisis.
Outbreak
Outbreak 2
4, and seperate ways
Dead Aim S rank
5, Lost in nightmares and desperate escape
 Revelations + 2
6, All Characters
HD Remake
Long list but never ending because, welp, IT SHALL NEVER END AS LONG AS I SHALL NEVER STOP PLAYING THEM UNTIL ALL BEATEN!
Thoughts and extra contents
Hates Nolan North(sounds like a girl).
Loves Pizza,
I edit when there is a purpose to edit, not because I want to add info. If I know that there is no real reason to edit a page, it shouldn't be edited.
"Don't let the sword wield you."
— Edgemaster
I say Hi a lot, so, call me George if you like.
Community content is available under
CC-BY-SA
unless otherwise noted.