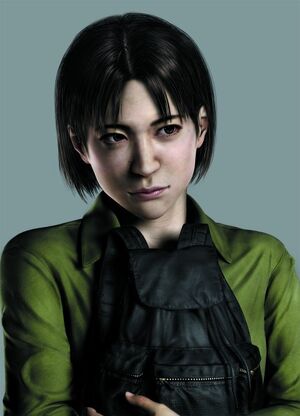 Admin of TRAPEDIA and Shiratsuyu no Kai Wiki.
I am currently playing Brothers Conflict: Brilliant Blue, Shiratsuyu no Kai, Deadly Premonition: The Director's Cut, Resident Evil 6, Devil May Cry 3, Star Ocean: The Last Hope International, Final Fantasy XIII, Final Fantasy V, Final Fantasy Dimensions, TЯAPT, Dynasty Warriors 7: Empires, Shining Ark, and Persona 3 FES.
My favorite games:
Final Fantasy series
Kingdom Hearts series
Fatal Frame series
Legend of Dragoon
Deception series
Silent Hill series
Folklore / Folkssoul
Elder Scrolls series
Soulcalibur series
Tekken series
Dynasty Warriors series
The Sims series
The World Ends With You
Star Ocean series
Phantasy Star series
Mirror's Edge
Heavy Rain
Deadly Premonition
Fable II
Fable III
Prince of Persia (PS3)
Pokémon Crystal
Corpse Party series
Shadow of the Colossus
Legend of Zelda series
Trace Memory
ObsCure II
Catherine
Persona 3
Alice: Madness Returns
Ib
Assassin's Creed series
Hatoful Boyfriend
Samurai Warriors series
NORN9
Shiratsuyu no Kai
Favorite characters from...

Games
S.D. Perry Novels: Steve Lopez, Karen Driver, John Andrews, Henry Cole
Live-Action Films: Alice, Rain Ocampo, Carlos Olivera, Matt Addison, Angela Ashford, Lloyd Jefferson Wayne, K-Mart, Claire Redfield, Betty, White Queen, Stevie, Luther West, Crystal Waters, J Pop Girl, Becky
OTP from...

Game verse: Rebecca Chambers/Billy, Bruce McGivern/Fong Ling, Leon Scott Kennedy/Claire Redfield, Leon Scott Kennedy/Ada Wong, Jake Muller/Sherry Birkin, HUNK/Christine Yamata, Steve Burnside/Claire Redfield, Alexia Ashford/Albert Wesker, Yoko Suzuki/Kevin Ryman
Perry verse: Rebecca Chambers/Steve Lopez, David Trapp/Karen Driver
I have an ISFP personality.
My role model is Avril Lavigne.
Doctor Who is an inspiration to me.
My mom is my true hero.
I have auditory processing disorder (APD) and a speech impediment.
Community content is available under
CC-BY-SA
unless otherwise noted.