Resident Evil - Raccoon City Storys - My wish of the week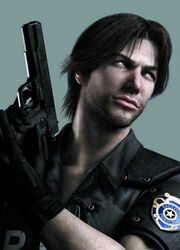 with Kevin Ryman 
https://residentevil.fandom.com/wiki/Kevin_Ryman
and Rita Phillips 
https://residentevil.fandom.com/wiki/Rita_Phillips

I have been dealing with the history of RE and Raccoon City again for the last few days and a thought occurred to me. These two officers of the RPD need their own entry in the franchise! But why?
Well, when I look at the arc surrounding the outbreak in RC, one thing is very clear to me as a fan of storytelling: so much potential and so many stories that can be told. Of course we are not talking about a simple novel here.. The effort involved in a video game is many times greater. Especially nowadays. These two characters can let the player go through the very beginning of the outbreak to the bitter end of the City. Illuminate the individual fates of rescued civilians and represent the full dimension of this catastrophe.
It would be extremely exciting to help the two, each with their own campaign, to save civilians and survive the outbreak. Maybe even without a happy ending to show the tragedy consistently. I also lack the suvival factor around Raccoon City, which you could feel more here. That would be damn great. Maybe also to see other corners of the city.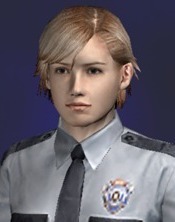 Some of you could now say: This part of the story is complete. Time to tell new stories. 
But! Vintage settings are a trend. Especially the 90s setting in RE2 and 3 is simply great and ensures nostalgic moments. I do not think it is nonsensical to process this scenario further. I love Resident Evil for the suvivial gameplay elements, sure. But especially the classic entries and the design of these represent the absolute REference. And there is still a lot of potential for my opinion. The remakes have drawn me back to this world and make me want more!

Waht do you think?
Community content is available under
CC-BY-SA
unless otherwise noted.