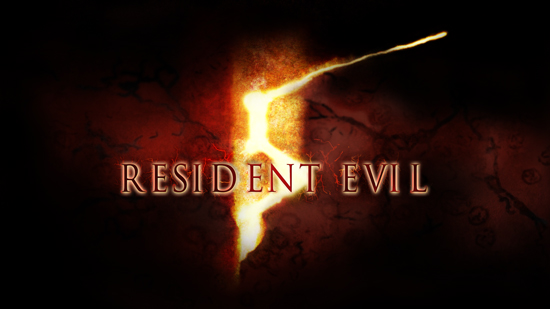 | Default action | PC | PlayStation 3 | Xbox 360 |
| --- | --- | --- | --- |
| Move | | | |
| Look | | | |
| Aim/Zoom | | | |
| Ready weapon | | | |
| Shoot | | |  +  |
| Open inventory | | | |
| Equip knife | | | |
| Use knife | | | + |
| Reload | | + | + |
| Select/open door | | | |
| Pause Menu | | | |
| Skip Cutscene | | | |
| Map | | | |
| Run | | | |
| Quick turn | | + | + |
Basic tips
Edit
Melee Attacks
Edit
Characters are invincible while performing melee attacks. Melee attacks can be triggered by hitting a majini in the head, arms or legs. When an enemy is on the floor, position your character behind the enemy's head so you are facing down its body, if you do it right the stomp should destroy the head completely - an instant kill unless a Plagas spawns. Same with Sheva's knife. Also, when doing an uppercut, try and work out the path your fist will follow, try to line it up with their head and it will once again destroy their head. If an enemy is on their knees, go behind them and you will get the opportunity for a Neck Breaker (Chris) or Throat Slit (Sheva). If Attack Reaction is turned on, some melee moves may knock down your partner. This is most likely with Sheva's Roundhouse kick.
When on co-op, time it so that you are swiping alternately so when one has just swiped the air and is recovering, the other will be attacking. This is only useful if either player is short on ammo. It is a good idea to use the knife in front of windows as you will have protection because you will be unreachable through it (Watch out for enemies who will jump out behind you though).
Pincer Movements
Edit
If a heavy shielded enemy is approaching, one player should act as bait while the other goes round the back to shoot. This is useful as it can conserve ammunition. Remember that you can attract enemies with the taunt but be careful because all the enemies will come for you.
Money Making
Edit
In 6-2 there are two gold chalices located in lockers near the beginning of the chapter. They sell for ₦3,000 each and you can collect both, quit, and restart the chapter in a little over a minute. One good way to make money is to do 5-1 over and over again, provided you have the S&W M500; it kills the lickers in one shot on amateur and normal difficulties. You can also play through the Jill and Wesker fight; there is a diamond called the heart of Africa and it is worth ₦10,000, this level also has Desert Eagle and few more rare treasures to find. The Marshlands is another good level to do this on (there is also a rocket launcher hidden in the marshlands on an old half-sunken ship).
Close Quarters
Edit
If both players get really close so that when an enemy grabs one of them, the other can intervene immediately with no health loss to either player. The problem here is that enemies won't always attempt a grab. They could shoot at you, or strike at you with a weapon. Note that Wetland Majini who appear unarmed can attack with their claws.
Ammo Conservation
Edit
The first rule of ammo conservation is to use melee prompts that appear when you stun the enemy in the head, arm, or leg (Handguns are ideal for melee-stunning). One shot to the head will always stun and allow you to do the most powerful melee attack available to your character that is not an ultimate, an insta-kill, or (for Sheva) a grounded-stun melee attack. The arm is harder to hit and will not always trigger a stun animation on the first shot, however you can chain attacks from an arm stun melee with your partner, ending with an ultimate on the 3rd attack. The players must hit alternately (Sheva, Chris, Sheva or Chris, Sheva, Chris) and each attack must be from a different direction than the last, for example; you must hit front, back, front, or back, front, back. If this is not done and the 2nd attack hits from the same direction as the first, the 2nd attack will knock the enemy over, knocking the enemy over and not allowing you the chance to complete the combo. The legs are the easiest to hit but will not always result in a one-shot stun. However, if a leg-stunned enemy is attacked from behind an insta-kill move will be used, possibly making leg shots the most ammo-conservative.
When using a weapon with particularly valuable ammo (i.e. Magnum), or when you know you are about to reach a point where you can upgrade your weapons, do not reload any of them, and instead leave them empty. When you can upgrade, increase their ammo capacity and they will automatically be refilled.
To conserve ammo, the player should use the stun rod (when it is available) and have the AI use a handgun. Also, it is useful to have a slightly powerful weapon in your inventory (because the stun rod is not good against special enemies, for example the Chainsaw Majini). The knife is always an effective tool if you are out of ammo, and it hits over a wide area. Another way to conserve ammo is to upgrade your weapons, so you don't use up all the space in your inventory with ammo.
One good way to farm Magnum ammo is to replay Chapter 3-1; you should find the S&W M29 Magnum every time you play through, and can sell it for both money and Magnum rounds. If the M29 is fully upgraded, you can retrieve between 6 and 12 rounds per gun, and can even keep reloading the checkpoint in order to speed up the process.
Split Weapons
Edit
Balance out weapons for each person to have their own ammo supply. Player 1 should have a Pistol or Magnum and a Shotgun, Player 2 or the AI should have A Pistol or Rifle(if the other player already has a Pistol) and a SMG or Assault Rifle. If you have access to the Minigun, try to buy one, it has infinite ammo so you can give all the ammo you find to Player 2 or the AI and sell the ammo you don't need.
To fully maximize the ammo you are given, try to specialize your characters. For example, give Sheva a rifle and a machine gun, and keep a shotgun and a handgun for Chris. This way, you will have a ton of ammo for your handgun and a ton of machine gun ammo for Sheva.
Shooting Arms & Legs
Edit
If you are able to shoot the arms, legs, and heads of enemies, this will make them stumble or slump to the ground. During this time you can go up to them and perform a melee maneuver that will damage them and save you some ammunition, as long as you can run up to the enemy and press the button to trigger the attack your character will be invincible for the attack's duration, it will also hit enemies nearby, either knocking them back or over and giving you a chance to repeat or escape. Therefore melees are very useful against hordes of enemies.
Efficient Reloading
Edit
Instead of reloading by aiming and pressing the reload button, you can reload by combining your ammunition stores with the desired weapon in the inventory menu. This can be faster than any reload in the game. Simply open your inventory (triangle on PS3; Y on 360), press the interact button (Square; X) on your ammo, then move the cursor over the weapon you want to reload and press the interact button again. If a player practices and becomes skilled at this they can reload faster with the menu than with any weapon in the game (for example the fully upgraded H&K P8, which reloads in .87 seconds). Note that the cursor in the inventory starts out in the middle box of the menu, so if you place the ammunition for your most used weapon in the middle (and the most used weapon at the top) you merely need to press Inventory, Interact, Up, Interact, Inventory. For less used weapons the ammo can be placed on the diagonals of the box, and with practice you will still be able to reload just as fast. Aside from speed, there are two more advantages to this technique, the first being that you can menu-reload while doing other things, such as climbing ladders or jumping down from places, but it is most useful when meleeing enemies, which you can do frequently. The 3rd advantage is that you no longer have to spend money on reload speed upgrades (unless you want to fully upgrade a weapon for access to another weapon.).
Calling Enemies
Edit
By pressing both analogues in at the same time, or X on PC, you can attract the attention of enemies, this can be particularly useful if your ally has enemies going towards them, with the calling move, enemies will turn around and place their attention on to you. Always watch your back though during this. On PS3 its L3 & R3 to call enemies away from an injured partner, but it puts you in danger because a lot come after you when you whistle (Sheva) or say "Come on, come on." (Chris).
Upgrading Your Weaponry
Edit
Upgrading your weapons is a must. With upgrading, you can make your weapons more powerful, hold more ammunition, and make the reload time shorter. A good idea is to save a little bit of your money for upgrading, so that you'll eventually fully upgrade a weapon, and still have some cash for essential supplies such as first aid spray and the melee and bulletproof vests. After fully upgrading a weapon and beating the game, you'll have the option to purchase infinite ammo for that weapon with the points you've earned. Fully upgrade your most used weapon first, so you can buy infinite ammo for that weapon. A good suggestion is to fully upgrade the M92F handgun early on, because even though it has the lowest firepower of all the handguns, it has an extremely high critical strike chance. In addition, after fully upgrading the M92F, the M93R handgun will be unlocked in the store for purchase. Upgrading weapons is a necessity in this game, and you won't be able to get very far without upgraded weaponry in Veteran or Professional difficulties.
Secret weapons
Edit
There is one secret weapon for each weapon type, and two specials for Sheva and Chris. Sheva's special is the Longbow, to get it you need to fully upgrade the S75 and complete the game once. The longbow is a one hit kill for most enemies but has no aiming laser, so you must rely upon your instincts to make the most accurate shot. The special for Chris is the Gatling-gun, it has very low accuracy but unlimited ammo and extreme firepower, to get it you need a fully upgraded VZ61 and complete the game once. The special for shotguns is the Hydra; It is a triple barreled shotgun that has the highest firepower out of all the shotguns and a max capacity of 10, the same for the M3. You also need a fully upgraded Ithaca M37 to unlock the Hydra, but it's not required to complete the game (The same for all below mentioned weapons).
The special magnum is the S&W M500 (which is, essentially, the Hand-Cannon from RE4). To acquire it, you need to fully upgrade the S&W M29. The special handgun is the Beretta M93R which fires three burst trigger pulls. You must fully upgrade the M92F to unlock it. In Chapter 3-1, there is a boat in the top left corner which you can find a rocket launcher on. In order to unlock infinite ammo for the rocket launcher, you must beat the game in less than five hours. Once you start using the rocket launcher, the infinite ammo will be available. It does not need to be purchased from bonus features.
Walkthrough
Edit
Chapter 1
Edit
Chapter 2
Edit
Chapter 3
Edit
Chapter 4
Edit
Chapter 5
Edit
Chapter 6
Edit
Other Walkthroughs
Edit
Community content is available under
CC-BY-SA
unless otherwise noted.